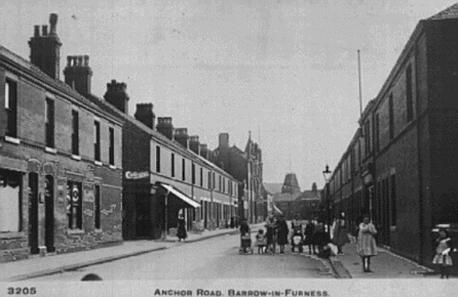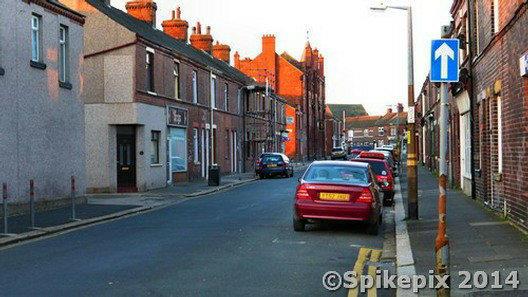 There must be a new delivery of offal at the butchers as
they queue ten deep outside. Today they would stand a good
chance of being run over.
The butcher is no longer trading and the shop is up for sale.
Not many shops survived the advent of the supermarket. Maud Reay's,
Firth's, Barry's, Whiteside's; whatever you knew the shop as, on the extreme
left - it's gone.
Next along, Woodhouse's
DIY closed a few years
ago and more recently,
so has Fry's Pie Shop.
Reids Bootmakers &
Cobblers two doors up
from Fry's has long gone
although Ginnie Reid
lived in the house until
her death.
Just a few doors further
up Jimmy Robertshaw
had a thriving Grocers.
On the same block, if memory serves there was a barbers and then on the
corner, a shop that has gone under many names over the years. Currently it
is MACE Convenience Store.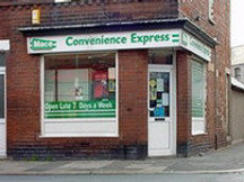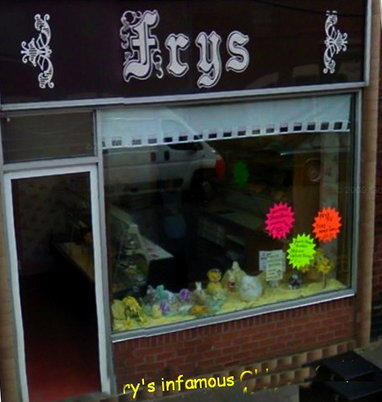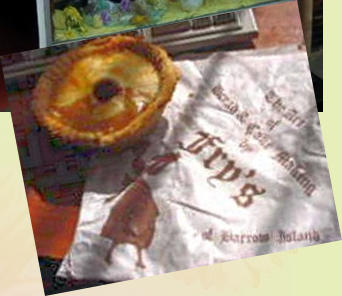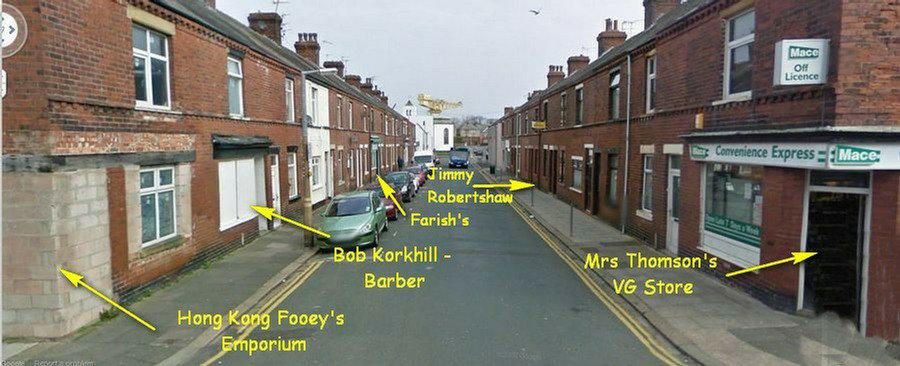 Looking East-Ish, Abercorn St to Island Road

Looking West-ish towards Ramsden Dock Road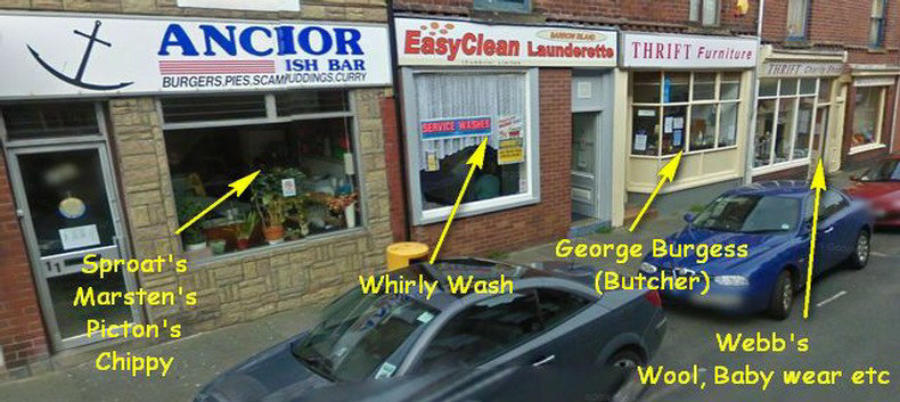 Next block between Abercorn St & Ramsden Dock Road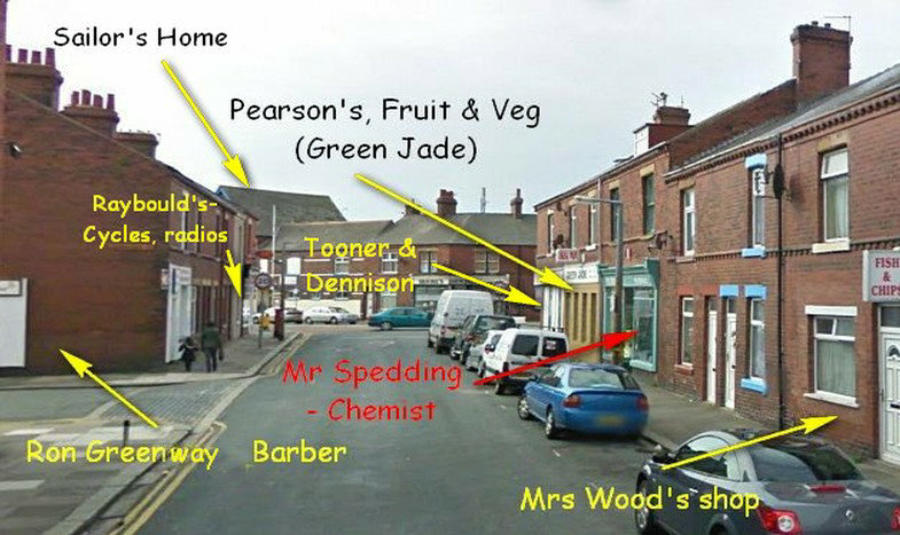 Same block to Ramsden Dock Road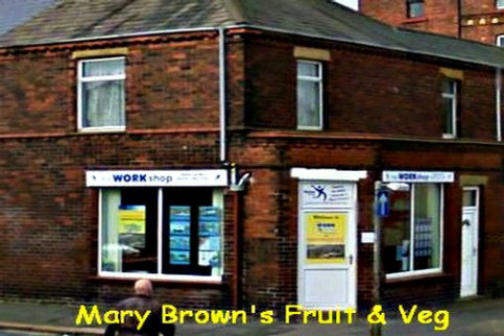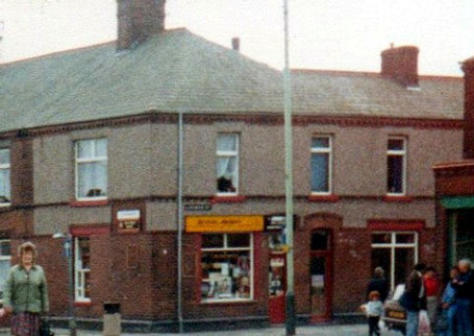 Both corners of Anchor Road & Island Road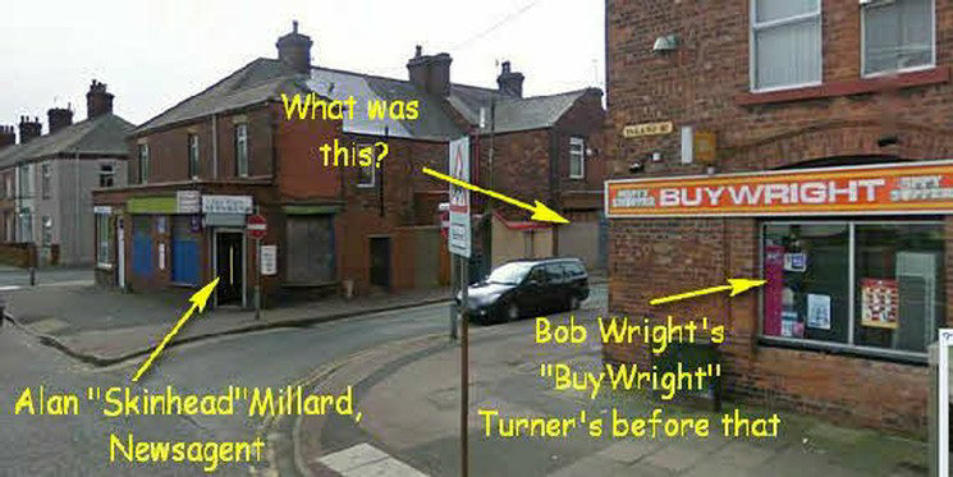 Corner o
f Schooner St & Island
Road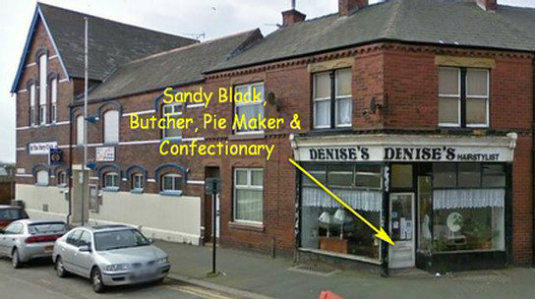 Back Anchor Road, Schooner Street. Johnny made
& sold the finest Meat & Potato pies ever known on
this planet.
Don't talk to me about Green's pies ffft.
Now part of Murrays the Chemist.
Sandy Black another butcher & pie maker although just where
the filling for his pies was sourced was allegedly sometimes the
subject of scurrilous and slanderous conjecture among locals.
Until recently Denise Taylor's hairdressing emporium.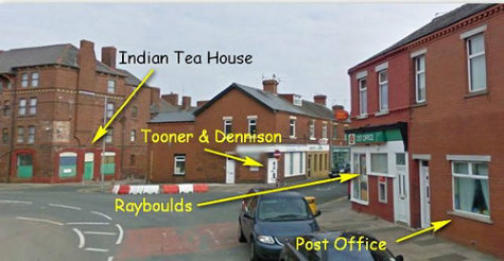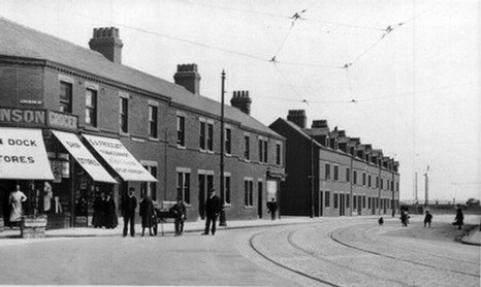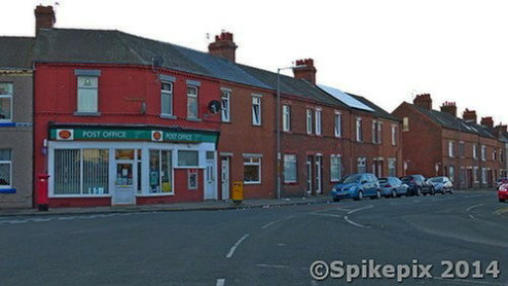 Ramsden Dock Ship's Stores
Now, Hajid's Post Office.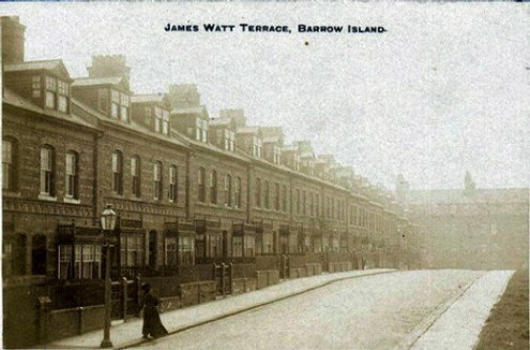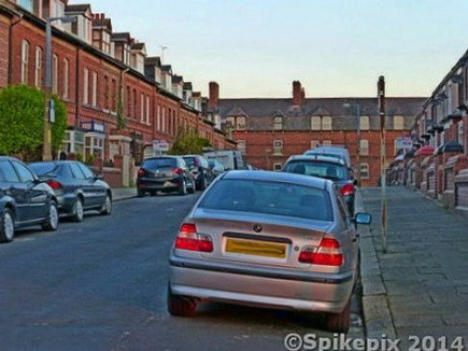 In the old picture, the right hand side of James Watt Terrace hasn't been built yet. A cut above your
regular terraced house, these handsome three storey buildings are an unusual design.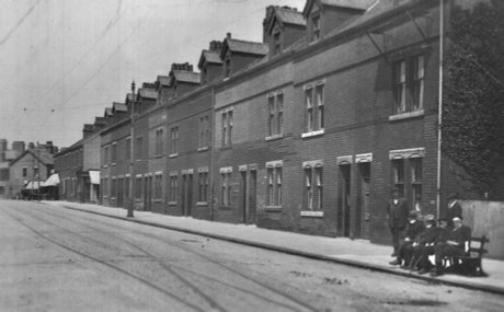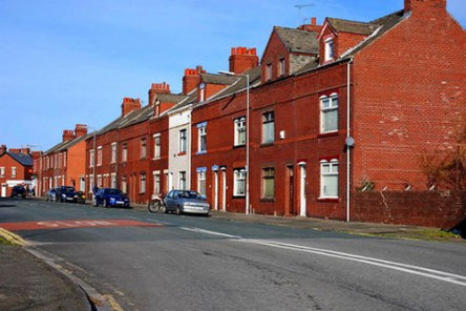 Victoria Terrace, Ramsden Dock Road. Then and Now.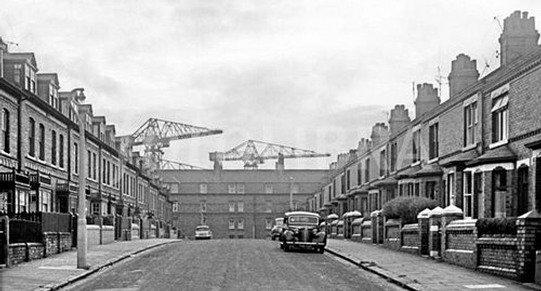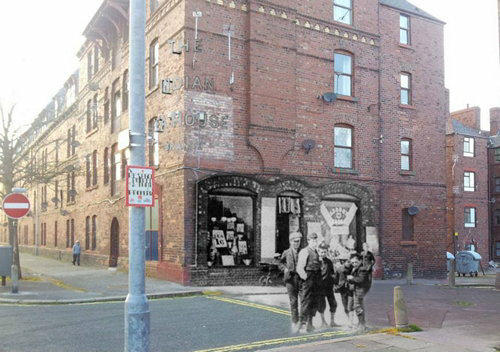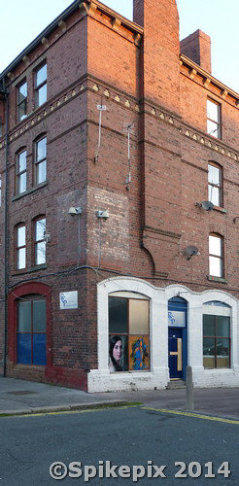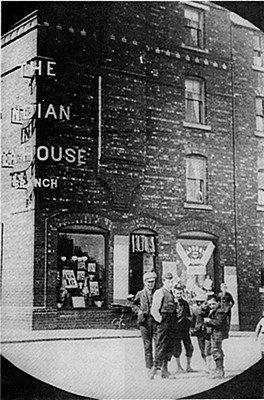 The picture (left) is a blend
of past & present. Remarkably, the
actual facade of the shop has ,
survived over the years.
With kind permission ©Paul Culley
THE TEA HOUSE
Just as the Coffee House became a landmark, so it was with
the Tea House at the corner of Schooner St and Ramsden
Dock Road, by having a tram/bus stop named after it. In
those days the bus did the reverse of the present day route
so the stop was about 20 feet (6 metres), away from the
lads in the picture.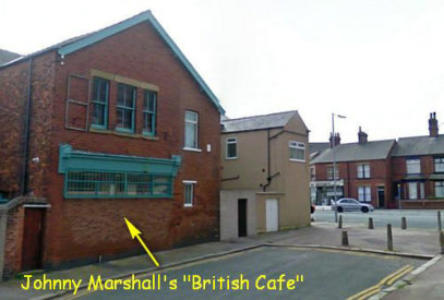 Test House corner Bridge Road 1960s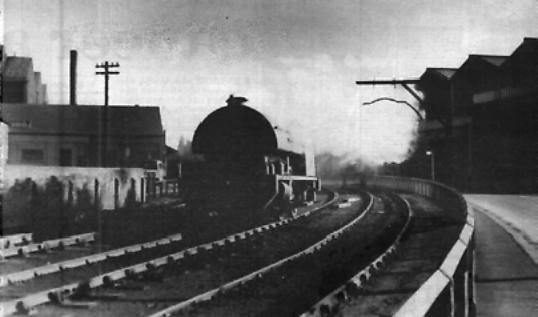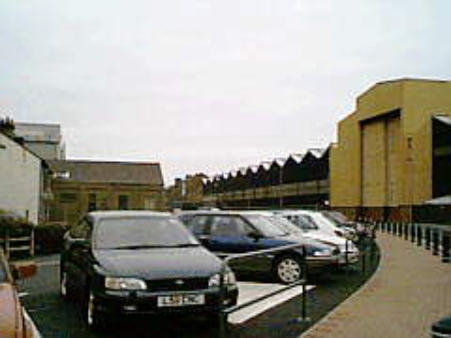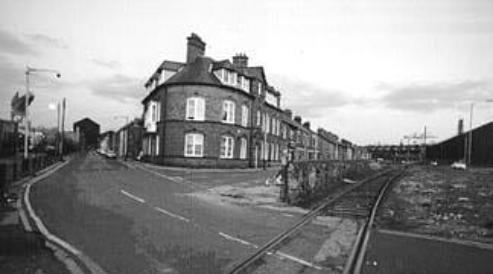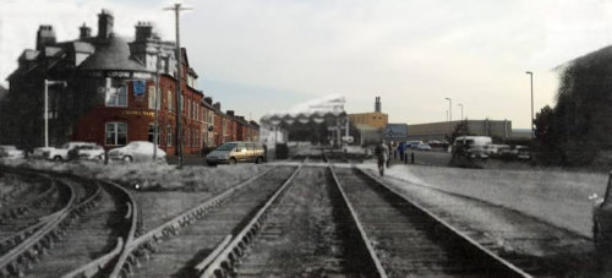 L & R: Composite pictures of old and new. © Paul Culley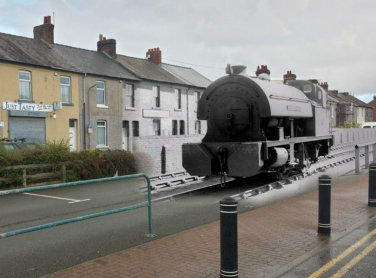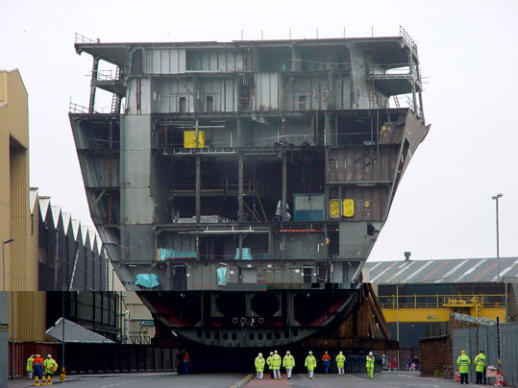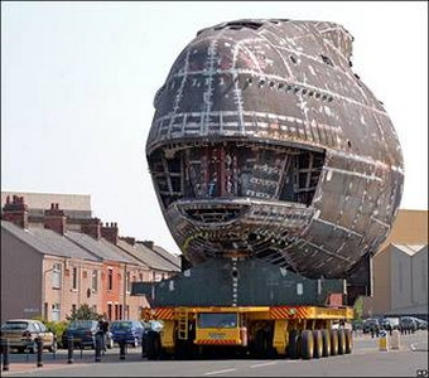 Loads on Bridge Road have increased a little
since the 1960s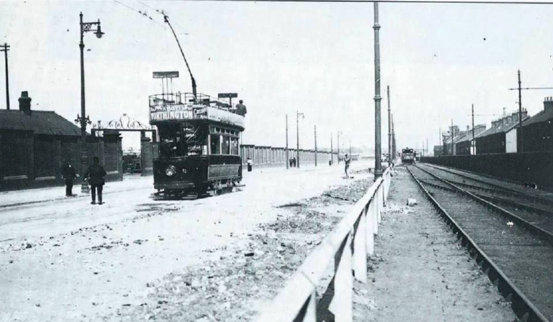 Above: Tram heading for Walney.
left: Astute class bow section heading for DDH.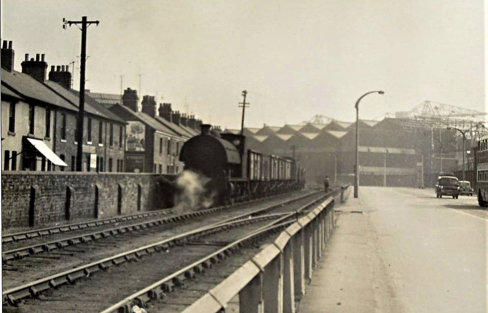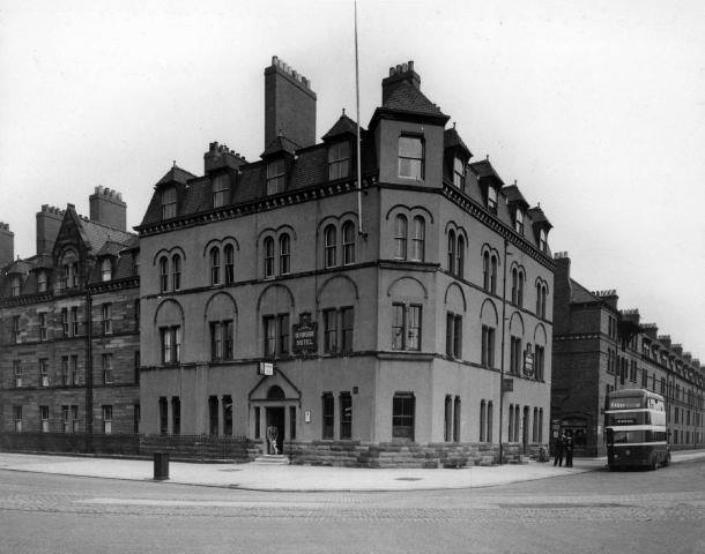 Tea House bus waits outside the Devonshire Hotel showing the
reverse route to today.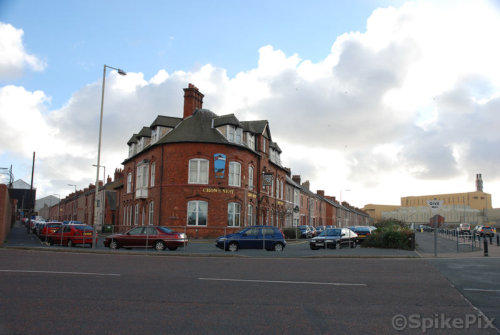 Left: Crow Nest Hotel c.1970, Right: More recently.